The objective of the Baccalaureate is the intellectual and personal orientation and preparation of our students for the university studies and the professional world afterwards.

This stage is focused on a learning process based on creativity (critical thinking) and competency-based learning.
The Baccalaureate option consists in two years, which the student chooses between one of the two modalities the school has to offer: "Science and Technology" or "Humanities and Social Sciences".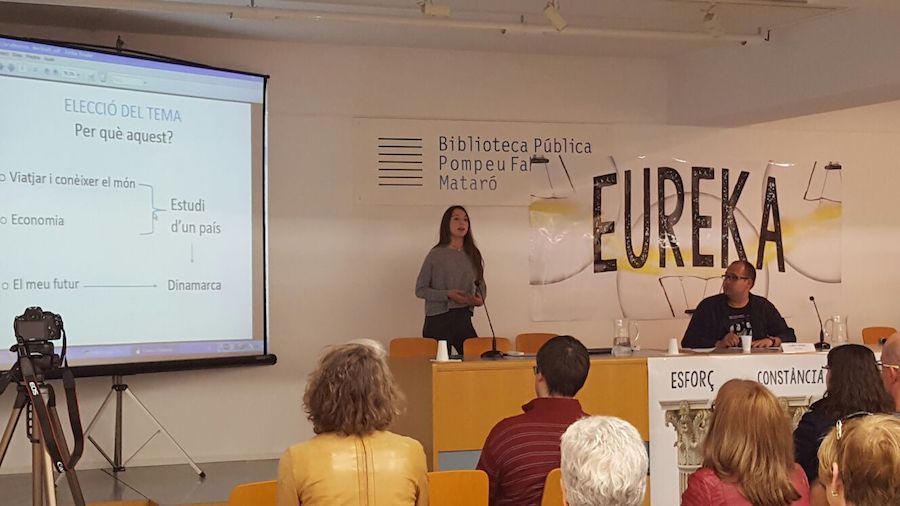 Classes start at 8h until 14.10h from Monday to Friday, and one afternoon a week from 15h to 17h, as there is one extra hour of Catalan Language and Spanish Language in both courses. There is also one extra afternoon every two weeks for non-curricular classes, which are necessary to succeed in their university studies.
All the other afternoons, except Fridays, all students may voluntarily attend to support classes of Math, Physics, Chemistry, Spanish and English. These are taught by the same teachers from their curricular classes but in small groups, and the timetable is from 15h to 17h.
What is more, we also offer an orientation and educational psychology service, school transport, cafeteria with lunch service, and a language school. Please visit "Services" on this web.
---
Dual Diploma American High School

For the first time, throughout the academic year 2017-18, we are offering our students in Secondary education the DUAL DIPLOMA AMERICAN HIGH SCHOOL.
The aim is to prepare them for a multicultural open environment. This will allow them to achieve a double degree at the end of their High-school studies. It is an interactive, media-rich educatial opportunity in a flexible, virtual learning environment. The objective is to increase their personal development and to strengthen their English and technological skills.
At the end of this programme the students are provided with the same High-school degree as all American students. It is valid for all the states in the US and it is recognised and highly valued in all their universities.
If you are interested, please send your request to secretaria@escolameritxell.org